AutoRepairBill - The easier and faster way to get paid.
Features
AutoRepairBill makes it easy to bill and receive payment from your clients, card payments can be accepted by PayPal and you can be up and running in minutes. Full client vehicle records can be maintained, with a transaction history on invoicing and payment. Bookings can be scheduled and checked for availability. This software is designed for simplicity and ease of use, aimed at small auto repair shops and self employed mechanics for invoicing and billing, it is an alternative to overly complex auto repair shop software aimed at larger operations and dealerships.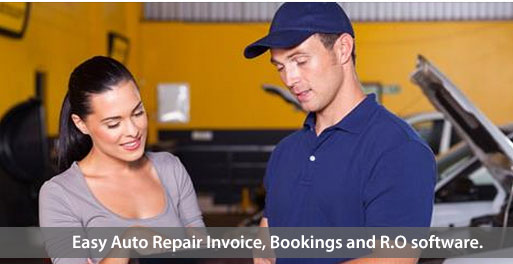 Easy to use Estimate, invoicing, billing and booking
Repair Order management
Mobile app available for Android
Save preset invoices to re-use in the future and save time
Get up and running in minutes


Tailored for Auto Repair Shops and Mechanics, small shops and self employed
VIN Decoding and vehicle lookup
Google Integration, update your Google Calendar when you make new bookings, and autocomplete for new customer entry


Intelligent learning database, provides auto-completion for invoice and repair order data entry. Data is gathered across all users, and then personalised to your usage, after a little time, creating documents takes seconds, and continuously saves you time.
QUIK Service feature allows you to automatically create and cost services based on mileage or last service date, using vehicle VIN, all parts and labor items are added to Repair Order on invoice by picking from a list of service items for that vehicle.


Simplified payment process, easy to track payments and accept cards via PayPal
Has everything you need for invoicing and tax reporting
Easier to use than other more complex expensive auto shop software, designed for large operations and shops.
Professional, branded and itemised invoices and statements


Cloud based service, your data is always secure
Benefit from upgrades and new features as available


Detailed client and vehicle dashboard
Easily keep track of outstanding clients
Detailed client transaction history
Make part payments and adjustments, discounts on invoices
Over time, the software will learn your part history and save time on data entry


Make bookings and manage your time
Send invoices by email
Accept card payments with PayPal
Export financial information for use in Excel, Sage and other software
Access your data even after your subscription expires, we won't cut you off like other services, to continue creating new documents all you need to do is renew your subscription again.